By Lylian Fotabong
A Nigerian business man in Limerick has become the first immigrant to contest in local authority elections in Limerick City and County.
Married man and father-of-six, Sunny Martins Duruagwu, arrived in Ireland 14 years ago from Nigeria and is contesting in political elections, for the first time in his life.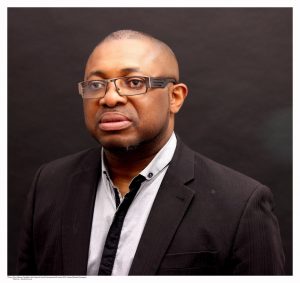 First African Candidate for Limerick Government Elections 2014,
In 2006, he became the first African to own a business in Parnell Street, Limerick City, when he opened Meed Beauty, a hair and beauty cosmetic shop.
Mr Duruagwu said: "I have been living here and all my hope, my inspirations, my future and my children are here and I think that it is time we contribute positively to the country and to Limerick West in particular."
"I want to give back to the country that blessed me for all these 14 years – I want to contribute in solving crime, poor roads, poor housing, setting up small businesses and creating jobs,"  the Nigerian-born added.
The 41-year-old descendant of the Igbo tribe, worked in Dell for seven years before the company closed, leaving him and many other colleagues without jobs.    
He became self-employed in 2006 and has also become the first immigrant and first African in Limerick to contest in local authority elections.
Mr Martins received Irish Citizenship in 2011, and is contesting as an independent candidate for the Limerick City West electoral area.
The Nigerian-Irish said: This is a new beginning for Limerick; this is a new dawn; this is a new change; Limerick is now a City of Culture – the centre of culture, and we want to tell people that there is still hope for Limerick."
His campaign manager, Solomon Anumati, said: "Mr Martins has a liberal background, which has helped him to stand and succeed on his own, but he is contesting, not as a Nigerian, but as an African for everyone in diaspora.
"If he is elected, he will represent our cries and our privileges and we don't have to fear that he is not going to represent the masses."
Mr Martins said he encourages all Africans to have a focus because when some of them come to Ireland and are given a house or paid every week that makes them "tend to lose focus and they don't know why they are here".
An Irish long term business colleague and neighbour, Ger Dwane, said: "I have known Sunny here for the last 10 years and I find him as a very very pleasant person and very easy to get on with; a nice person and good neighbour. I hope he does well, he deserves it."
A barber working in Limerick from Congo-Brazzaville, Andre, said:  "Sunny is a good man with integrity, so I think he is a good choice for us and I believe he will help us."
Andre added that crime rate is very high in Limerick City and that the City Council should put more resources and money into security and policing to make Limerick safer.
Country Director of Global Peace Foundation Ireland, who is originally from the Democratic Republic of Congo (DRC), Arnold Kashembe, said if Mr Martin is elected, his toughest challenge will be to change people's views that immigrants in Ireland are strangers.
"Sunny is an entrepreneur and this makes him a very good example to many people who are unemployed, because he can use his entrepreneurial skills to encourage people and inform other people of the strengths that immigrants have," Mr Kashembe said.
A former student of the University of Limerick, the Congolese, said, Mr Martins has many other issues to advocate for, so as to help make immigrants attractive in the job market.
He said that one key area is campaign for funding to offset high university fee that makes "talented", "willing" and "knowledgeable" Africans and immigrants in general, to become fearful and scared to undergo higher education.
Mr Kashembe added that: "I would also love very much to see an African or a person originally from another country to be represented in the City Council, because integration and' interculturalism' should start from there. This way, we will feel that we are part of the society."
The local elections in Limerick are scheduled for May 23, 2014, and if Sunny Martins Duruagwu gets elected, he will join the ranks of other Africans that have set precedence in Irish politics.
In 2004, Nigerian-born, Dr Taiwo Mathew, made history when he became the first black person to be elected to local government in Ireland. In June 2007, another historic record was set when the people of Portlaoise, Co. Laoise, elected Nigerian-born, Rotimi Adebari as its first citizen – the first black mayor in Ireland.
According to the Public Service Information Website, Citizens Information, Irish local elections take place in May or June and each elected member holds office for five years.
All councillors are given financial support including:  representational payment (salary-type) fixed annual allowance for meetings and other expenses; ad-hoc expenses (conferences and other events) and retirement gratuity (lump sum on retirement).