The much hoped-for rescue for Africa Day events in Limerick came just in time as Global Peace Foundation (GPF) Ireland offered a financial quantum to assist the start of events to mark the 2016 Africa Day events in Limerick.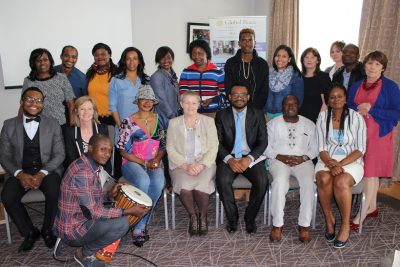 GPF continues its peace building works in Ireland and it was crystal clear during this event. Its unrelenting efforts for community growth and breaking down barriers helped to change the dynamics of Africa Day events by empowering Africans to plan their own event, and this garnered a lot of approval and appreciation by people far and wide.
The non-governmental organisation, with its European headquarters in Limerick, Ireland, hosted this year's launch of Africa Day events, which was organised by the Limerick City and County Council, Irish Aid and the migrant support network, Doras Luimni.
The opening event featured two seminar sessions to highlight issues about Africans in Limerick and Ireland.
This year's theme was Reflection that looked at the role of African migrants in Ireland and also celebrated the contributions to the socio-economic development of Ireland, by African migrants
Speaking on migration issues, motivational speaker and author, Dr Ebun Joseph, said Africans can be of great benefits in Ireland because they have the right skills, credentials and qualifications to be equal, if not better contenders than other migrant colleagues. However, Africans are refused the opportunity, she said.
"If allowed to excel and given the proper platforms, Africans can channel and fully utilise their skills and talents to ensure maximum impact on Irish economic growth.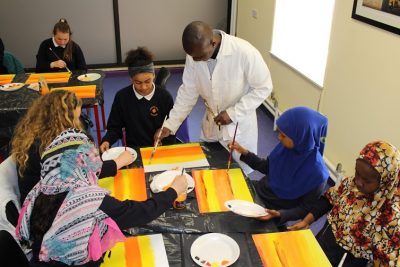 "Africans are working four times harder than Eastern European immigrants or Irish or other non-African immigrants to achieve the same payment at the same level and this is unacceptable", the lecturer at University College, Dublin, said.
Dr Joseph added that the current market trends reveal
that young people are educated and trained in Ireland but not given the opportunities to be employed in Ireland. She said this is bleeding the socio-economic landscape of Ireland, but the situation is worse for African immigrants, she added, and referred to this as Brain Drain and Brain Waste.
During the three hours of the first seminar, the audience also heard that there continues to be considerable discrimination against African immigrants and this is impacting negatively on many aspects of Irish life.
Teacher at Moate Business College and one of the speakers, Mrs Bernie Henry, said: "I feel sincerely as an Irish person that Ireland will lose out if we do not embrace this community, share learning with them and in doing so enrich both our cultures.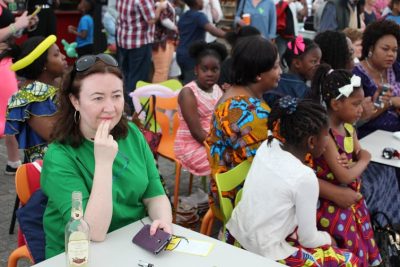 "However, if we reject their call for true integration and fail to accept their humanity, their qualifications and their enormous ability to contribute positively to Irish society on every level, we will run the risk of ghettoising this community. The result of which can only be negative for all of our communities."
Mrs Henry added that there is no doubt but that African immigrants to Ireland have much to offer and are on the move, with or without the Irish support.
She spoke specifically on the existence of certain barriers to education. She said: "The power of teachers and lecturers as street level bureaucrats must never be underestimated and work needs to be done in this regard to break down barriers, fears and preconceived notions of Africans and Africa based tails and images from primary school reinforced by media images and aid programmes."
Meanwhile, Irish Aid's Vincent Maher, defended the notion of aid and not trade with Africa, and the lack of diverse personnel or people of African ethnicity working at Irish Aid.
He said: "Even I had to go through a scrupulous interview process to get a job at Irish Aid" and adding that job vacancies are always made public".
The seminar attracted people from diverse backgrounds, from Africans to Americans, Jamaicans, and Canadians to Irish. The audiences were also treated to Africa's voice of all time in Ireland, The Voice Ireland contestant, David Idioh, much to the delight of the audience.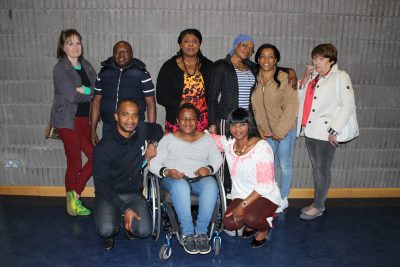 One participant and volunteer with Doras Luimni, Linda Kirwisa, said this year's Africa Day celebrations in Limerick were different because "it was the first time that the African community in Limerick planned the programme, and in conjunction with other bodies, including Global Peace Foundation.
The events in Limerick ran from the 23rd to 29th of May. It opened with the launch and seminar series at the Strand Hotel in Limerick; African drumming, dance and song workshop with youths at the Limerick City Library; screening of a Nigerian movie at Mary Immaculate College and ended with the family fun day at the Milk Market in Limerick City.
The atmosphere of the family fun day has been described in many ways, such as "Electric" and an event of the "Global Village". Many other attendees said it could have been labelled anything and it would still fit the cause of Africa Day.
Hundreds of people gathered at the Milk Market for the family fun day, which exhumed fun, face painting and a display of African heritage from food to clothing.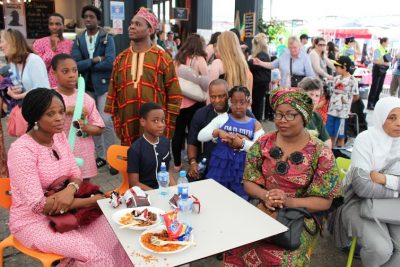 The free event also boasted the performances of the Limerick Gospel Choir led by Nigeria's and The Voice's Ireland, David Idioh, Elikya band, fashion shows and solo performances.
Africa Day is unique in Ireland, not only because Africans celebrate their African heritage, but also because it offers a platform for children of African ancestry to identify with their countries of origin and with the hope that Africa and Africans would no longer be defined by negativity, rather, by the wealth and the gifts that they offer the world.
GPF's role during the event was hailed as effective, timely, generous and popular in community building.