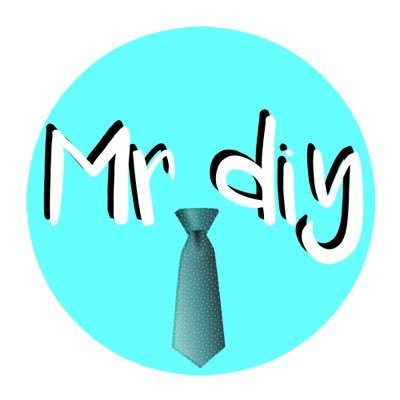 Coming Shortly – Mr DIY
Hi All, You must be interested in Doing It Yourself if you clicked on this tab. Very soon I will be giving you or showing you how to do the little jobs that you always get someone else to do for you. Well no more ……… Lets start of with the simple things first and make sure you have the tools ( you don't need the best in the shop) and little bit of know-how to help you get it done. Don't worry you don't need to know a lot as these days you can get all the information from websites and DIY books. But one thing I must emphasise is that your SAFETY is always the up-most importance in anything or everything you do. So once we have that in that back of our heads we can start doing some great things around the house, garden and if your daring enough maybe you can tackle that box that gets you from A to B and back again ………. YOUR CAR …….  Scary ……. Na…… No way …. You can do it too.
Here's a little tip for you for the start of Spring in the garden. Weeds …… A ******* nightmare. Just get yourself some White Vinegar, Salt and a little bit of Washing-up Liquid. Depending on the amount of weeds you have on your footpaths or driveway this will save you from buying those environmental killers and you can use it on your Fish and Chips afterwards – Ha Ha.
Okay here we go. First you will have to make sure that the Sun is going to shine for a couple of days the less rain the better. Otherwise like anything else you do out doors it will just get washed away.
Vinegar – 1 litre of white vinegar ……. The stronger the better but table vinegar will do.
Salt – 2 teaspoons full of table-salt ……. Use the one's you take home from your favourite Burger Joint.
Washing Up stuff – a squirt …….. ( just like myself ) 
Get yourself a used spray bottle – ( big enough to hold the amount you make up.) put the vinegar in the bottle add the salt now – Shake,Shake,Shake … Shake,Shake,Shake ……. do you remember that song …. Add the little squirt into the bottle ……… you should find one hanging on to your leg ………. only joking ……. washing-up liquid and sing that song again … Shake it all up … Let it settle. Now when it's rested, spray the weeds …. just coat them … not to much. Now try and not get it on your lovely manicured lawn …. Ha Ha I wish….. If you have a lot of weeds like I do ….. They love visiting me every year and I keep telling them I'm not interested ……. Well ………. Get yourself a knapsack sprayer ……. That dose not mean you can go for a nap ……… purchase larger volumes of vinegar/salt at your local cash & carry …….. It will be much cheaper that way. Now if you make up bigger volumes don't put in to much washing-up liquid as this will end up in suds. Just use a heaver squirt ……. a teenager will do ……  Now ……. after you snuck up on you enemies and blasted them out of it, go inside have a cup of tea do what you have to do for the rest of the day …… Like looking at my tab on www.lylianfotabong.com, go to bed and the next day you enemies will have retreated. Burned to a crisp …… well most of them ….. but they'll be back with reinforcements so be ready and have your ammunition ready for another attack as they just keep coming back for more … They love the stuff ……… Forward March …….. Ha Ha that's the start of Spring.
Hope this tip works for you and enjoy your weed free driveway. Come back again for more or leave a tip for someone in our …… Comment Section..
Until Next Time ……….. Your Friendly Mr D.I.Y